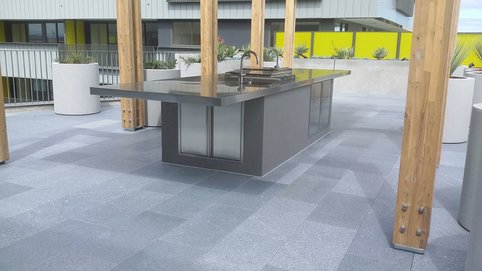 Custom Stainless Steel Fabrication
ControlFab has a team of highly trained sheet metal workers who are capable of custom manufacturing just about any metal product you require. One of our specialities is custom stainless steel fabrication. Our products are of the highest quality and we manufacture all our materials in compliance with strict Australian industry standards. ControlFab has the capability for sheet metal fabrication, plasma cutting, and general fabrication of anything made of steel.
If It's Metal, We Can Make It!
At ControlFab, we continuously strive to provide personal service to all our clients. That's why we offer the option of custom stainless steel fabrication to architect design or client specification. Our custom made products are ideal for commercial or industrial applications. No matter what requirement you have, we'll endeavour to manufacture it accurately or offer you expert advice.
With 20 years experience in the industry, ControlFab is one of the leading manufacturers of high-quality and durable metal products in Melbourne. We have worked on inner Melbourne refurbishments as well as outer Melbourne and interstate jobs. We consistently meet deadlines and provide onsite installation services in addition to our sheet metal fabrication and custom stainless steel fabrication services.
Our history of long-standing client relationships is backed up by our values of professionalism, trust, honesty, high-quality metalwork and personal customer service.
Our range of beautiful and resistant products includes the following:
Custom stainless steel fabrication
Call ControlFab today on (03) 9761 8248 to learn more about our stainless steel products, plasma cutting, sheet metal fabrication, cutting, metal fabrication and metal cutting services. You can also contact us here.