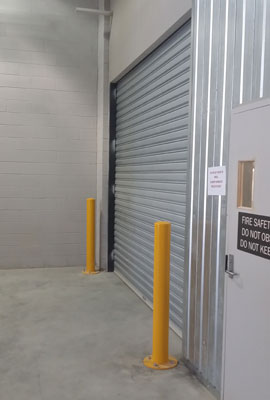 Custom Sheet Metal Fabrication in Melbourne
ControlFab is comprised of a team of highly experienced metal fabricators, boilermakers and sheet metal workers who are skilled in mild steel and sheet metal fabrication. Our experienced and highly trained staff have been in the industry for more than 20 years and know how to skilfully craft superior quality stainless steel products, such as stainless steel cabinets. Using various processes, including plasma cutting, metal cutting, steel cutting, oxy profile cutting, folding and guillotining, we can create a custom metal fabrication solution to meet your individual needs.
In our 20 years of business, we have built and maintained long-lasting client relationships through offering our mild steel fabrication. Projects we've contributed to with our sheet metal fabrication in Melbourne can be found in supermarkets, shopping centres, hotels, schools and warehouses right across Victoria. We pride ourselves on being able to work closely with clients and provide custom metal fabrication in Melbourne to help realise the product they're after.
Steel Metal Fabrication Experts with 20 Years of Experience
Sheet metal fabrication applies to the building of machines, structures and equipment by cutting, shaping and assembling components made from a wide range of materials. ControlFab has deep roots in the steel metal fabrication industry in Melbourne, having provided customers with superior quality stainless steel products for 20 years.
Why Choose Us for Steel Sheet Metal Fabrication?
Our skilled workers give attention to detail in order to ensure our products are durable and sustainable. We work with our clients to customise products or meet architect designs. Custom metal fabrication in Melbourne is our focus and we've produced high-quality and durable products for hundreds of clients in the past. Among the products we have manufactured are stainless steel cabinets as well as stainless steel benchtop, stainless steel grate, stainless steel sink and stainless steel handrail products.
Discuss Your Needs for Sheet Metal Fabrication in Melbourne Today
Call ControlFab today on (03) 9761 8248 to discuss your sheet metal fabrication needs or learn more about our other services, including plasma cutting, stainless steel fabrication, stainless steel products and metal cutting services.