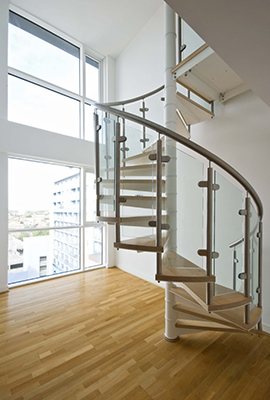 Stainless Steel Splashback Suppliers in Melbourne
When it comes to durable metal splashbacks for kitchens and other areas, ControlFab is your one-stop-shop. Our quality manufactured stainless steel splashbacks are ideal for residential kitchens, commercial kitchens and BBQ areas across Melbourne.
All our stainless steel products can be manufactured to architect designs or custom client specifications. Whether you require a stainless steel splashback cut to size for a laundry or you need a stainless steel kitchen splashback, no matter what your needs entail, the expert team at ControlFab can create a high-quality product for you.
A Leading Provider of Custom Splashbacks
At ControlFab, we're capable of making a custom stainless steel splashback in Melbourne to your individual specifications. Stainless steel is useful for a range of applications, as it is heat and water resistant as well as practical and highly durable.
Our durable and resistant stainless steel splashbacks are great for the following applications:
Kitchen splashbacks
BBQ splashbacks and cladding
Wall cladding
Tables and benchtops
Column cladding
Bar lining and cladding
Elevator doors and panels
Kickboards
Wet area linings
Food processing equipment
And more
ControlFab is a 100% Australian owned and operated company with 20 years of industry experience manufacturing everything from stainless steel balustrading through to metal splashbacks for kitchens, laundries and other areas. We have a proud history of delivering quality sheet metal fabrication services to a range of clients in different industries. Our products can be found in supermarkets, warehouses and shopping centres throughout Victoria and even Australia.
Other high-quality metal products in Melbourne we produce in addition to our stainless steel splashback cut to size include stainless steel benchtops, stainless steel grates, stainless steel sinks and stainless steel handrails.
Enquire About a Stainless Steel Splashback in Melbourne Today
Call ControlFab today on (03) 9761 8248 to find out more about our stainless steel splashbacks, plasma cutting, metal cutting, stainless steel fabrication and cutting services. Alternatively, you can contact us online to ask us any questions you may have and receive a prompt response.