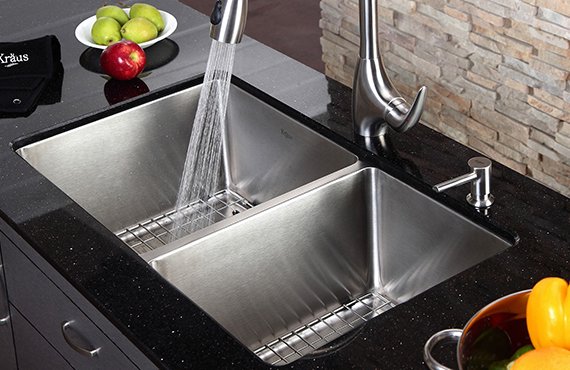 Every kitchen needs a sink, and most kitchens need bowls. At ControlFab, we can manufacture premium sinks and bowls for various purposes. A stainless steel sink made by our professional team is great value for money and will do justice to your workplace. Our products are also durable, affordable and built to last.
As a 100% Australian owned and operated company with 20 years of industry experience, we understand the requirements of modern Australian industries. We also understand the needs of our clients and manufacture our products accordingly, providing custom solutions that suit individual requirements. Over the years, we've built relationships with clients that have lasted because of our personal service and the quality of our products.
Commercial Stainless Steel Sinks in Melbourne
We manufacture our sinks and bowls in Australia with high-quality and durable materials to ensure they're incredibly strong. Our experienced metal sheet workers can create durable stainless steel sinks and bowls to any size and specification. The personal service we continuously strive to uphold ensures we will work closely with you to achieve your desired product.
Our range of stainless steel sinks and bowls are available in single bowl or double bowl, as well as in a variety of configurations. We also manufacture quality stainless steel benchtops and stainless steel handrails .
For more information on sheet metal fabrication, metal cutting, steel cutting, stainless steel fabrication, plasma cutting or stainless steel products, call ControlFab today on (03) 9761 8248 or contact us through our online form.